ISTERIKA ISTORIKA
Reading group on feminisms of any genre & gender
2020 > ongoing
Sara Cattin, Caterina Giansiracusa, Marti del Romano, and Denise Cappadonia at Nora Book and Coffee, via delle Orfane 24d, Turin (IT).

https://www.instagram.com/isterika_istorika/
https://www.facebook.com/norabookecoffee/

In collaboration with Sara Benaglia at BACO Base Arte Contemporanea Odierna, Bergamo.
https://bacoartecontemporanea.it/mostre/isterika-istorika/

Contacts: isterika.istorika@gmail.com

ISTERIKA ISTORIKA is an informal and horizontal reading club that explores femminist, transfemminist and queer narratives. By focusing on science fiction, fantasy, dystopian fiction, and critical theory, we curate a non-academic and open space for discussion.

It started in 2020 as an online montly meeting during the Covid pandemic, and in 2021 it physically moved at Nora Book and Coffee, queer and transfeminist independednt bookstore in Turin, founded and managed by Denise Cappadonia.
Since 2022 we started a collaboration with Sara Benaglia at BACO Base Arte Contemporanea Odierna, Bergamo.

Participations in the reading sessions are always open and free of commitment. We propose some titles as a starting point, just until the rest of the group is able to voice links and webs between authors, writing styles, themes, historical moments, etc. The bibliography is always in a process of becoming, a collective brainstorming and an original line of associations.

Our intent is to approach issues collectivelly, through the meeting points that different feminist and transfemminist narratives can offer. Queer sci-fi and other related visionary genres became to us a way to explore narrative freedom, aiming to find new languagges and worlds to think, perceive, and act.



List of authors includes: Octavia E. Butler - Laura Pugno - Ursula K. Le Guin - Leonora Carrington - Donna Haraway - Guadalupe Nettel - Anna Maria Ortese - Silvia Frederici - Margaret Cavendish - Pia Pera - Han Kang - Federica Timeto - Joanna Russ - Thomas Gilbert - Angela Carter - Susan Palwick - Val Plamwood - Janette Winterson - Mary Shelley - Rosi Braidotti - Naomi Alderman - Paul B. Preciado - Filo Sottile - Isabel Fall

Interview with the department for youth policies of Bergamo City (italian)https://giovani.bg.it/la-letteratura-fantascientifica-contro-la-violenza-di-genere/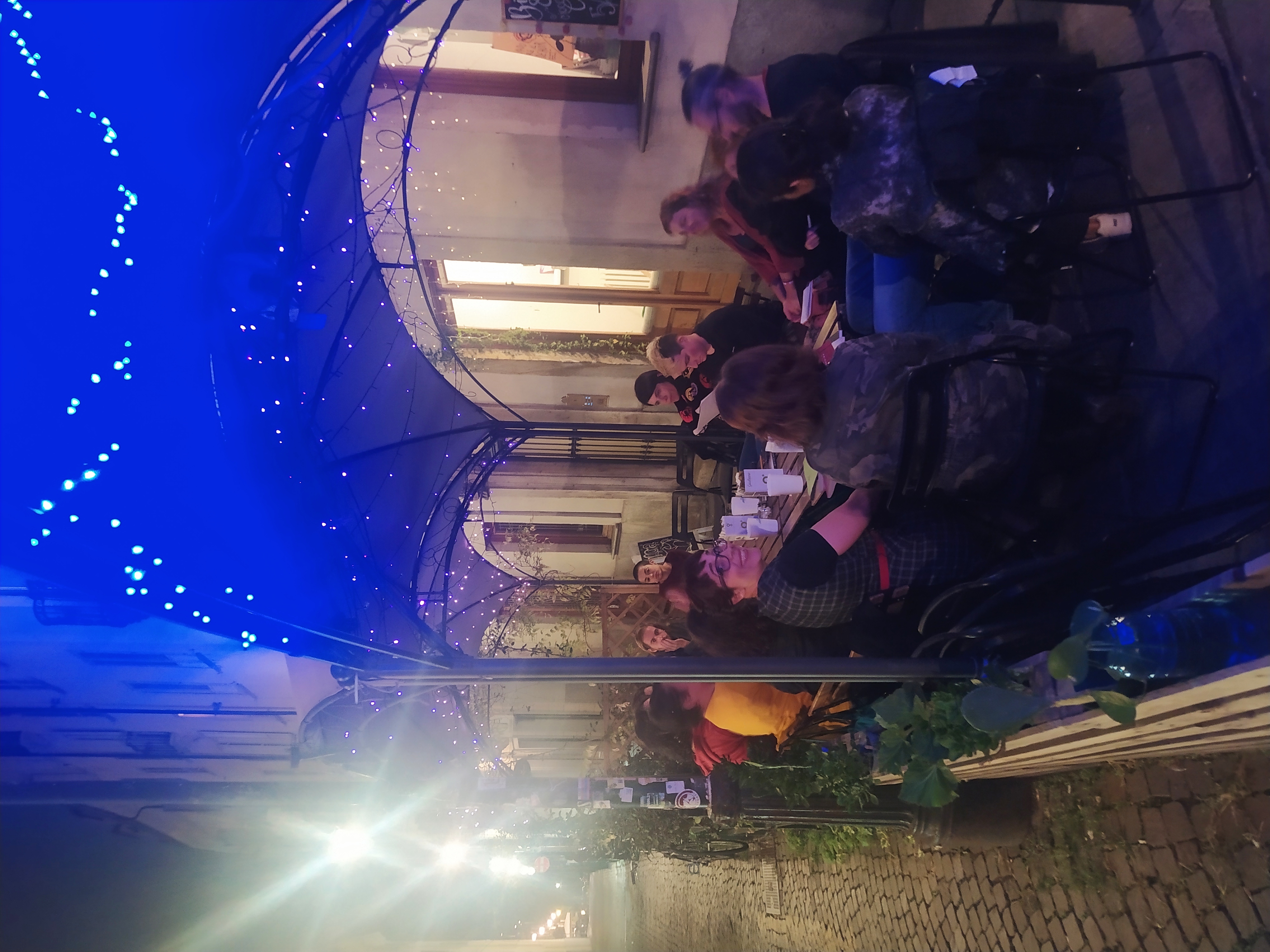 at Nora
at BACO